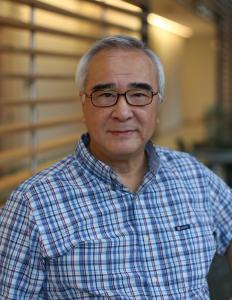 Dr. Michael Chan - Retirement "walk through" farewell celebration
REMINDER – Hope to see everyone there….
Please join us at a retirement "walk through" farewell celebration for Dr. Michael Chan on Monday August 31st from 12:00 noon to 2:00pm in the Dietary 3 Boardroom at KGH.
Michael retires after a long and rewarding career in clinical biochemistry in hospital and research settings spanning much of Canada and the United States as well as Hong Kong.  He has particular expertise and interest in mass spectroscopy.  He joined our Department in 2009 and quickly established himself as a key member of our clinical chemistry team through his hard work and dedicated service culminating in his role as Service Chief over the last several years.  We are pleased that Michael will remain engaged with the Department through his ongoing appointment as an Associate Professor at Queen's University.
Please stop by today and wish Michael a happy and well deserved retirement!