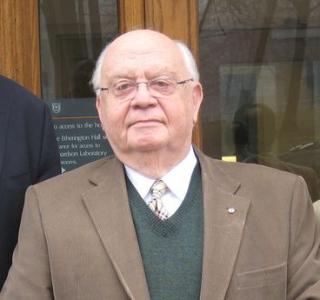 Dr. de Bold passes 2021 October 22
I'm sad to share the news of Dr. de Bold's passing. 
Dr. de Bold was Gairdner prize-winning scientist who earned his PhD in our department in the 1960s.  He ran a research lab in the Department for several years before leaving to take a research leadership position at the newly formed Ottawa Heart Institute. He discovered atrial natriuretic peptide, which regulates blood pressure and electrolyte balance. This was the first cardiac hormone ever discovered, thus establishing the heart as an endocrine organ.
For more information, please follow these links:
https://www.echovita.com/ca/obituaries/on/ottawa/adolfo-j-de-bold-13573508
https://en.wikipedia.org/wiki/Adolfo_J._de_Bold