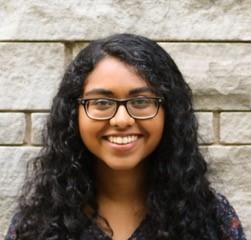 Congratulations to Jina Nanayakkara
Congratulations to Jina Nanayakkara, MD/PhD candidate in Dr. Neil Renwick's group, on winning a Silver award of excellence at the CIHR National Research Poster presentation on August 25th. 
Jina's presentation entitled "MicroRNA-based classification of neuroendocrine neoplasms" describe how she has used miRNA expression to define a signature that accurately diagnoses neuroendocrine tumors. 
These exciting results provide the basis of a new and highly efficient test to identify these tumors and to inform clinical management. 
Also, join me in congratulating Jina in publishing this story in NAR Cancer last month.