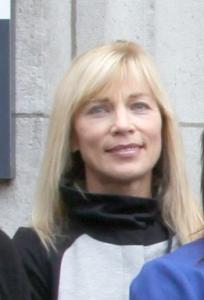 Donna Meekel, Senior Quality Technologist - Retires
On December 22, 2022, Donna Meekel will be retiring from KHSC after a remarkable 41 years of service! Donna started her career in 1981 as a Medical Laboratory Technologist in the Microbiology Laboratory where she was a part of a great team performing vital laboratory testing that directly supports patient care.
In 2008, Donna moved to the Quality office of the Clinical Laboratories as the Senior Quality Technologist. In this role, she developed our quality management system and a robust approach to continual quality improvement through audits, SOPs, and meticulous attention to > 500 accreditation requirements – no small feat considering that we have 11 laboratories and a busy point of care testing program spread over two sites, each of which requires its own peer or self assessment every two years. Donna has led us through 4 highly successful laboratory accreditations and has served as an important resource person for other laboratories in our region who seek out our policies, processes and procedures. Donna has always been happy to share her knowledge with the field.
Donna has been a member of many laboratory committees and played a key role in the rollout of our document control system (i.e., OMNI) and our recently completely revamped Lab Users' Manual. She also worked closely with the hospital's Patient Safety-Quality-Risk department to improve risk management and occurrence management at KHSC.
Donna's positive attitude and weekly inspirational quotes (or jokes, or sayings) posted outside her office door has brought much joy and giggles to many people passing by her office.
Being a new grandmother will certainly keep Donna busy in retirement. Over the next couple of weeks, we encourage you to stop by her office (Watkins 2A room 4-2-103) to wish her well in retirement in your own way.
Donna, on behalf of the entire Clinical Laboratory Team and your many friends at KHSC, we thank you for an outstanding career. We wish you the very best and much happiness in your retirement and the next phase of your life with family and friends.