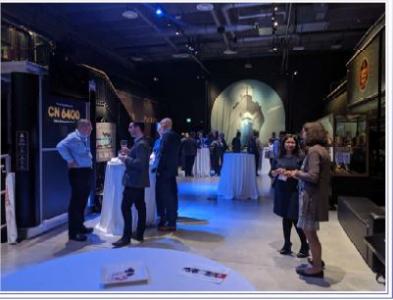 Queen's and Pathology Matters!
The Ontario Molecular Pathology Research Network (OMPRN) annual "Pathology Matters" meeting took place on Monday at the Canada Science and Technology Museum in Ottawa.
Our Department was extremely well represented at the meeting. Nearly a quarter of the roughly 100 attendees were from Queen's, Queen's Faculty members contributed heavily to planning and running the meeting, and three of the four "Outstanding Poster Awards" went to Queen's trainees.
Congratulations to Chelsea Jackson, Christina Ferrone and Lina Chen and many thanks to all involved for helping to make this meeting a smashing success!