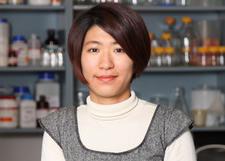 Appointment of Amanda Xu, MD/MSc
The Department of Pathology and Molecular Medicine is pleased to announce the appointment of Dr. Amanda Xu to the positions of Assistant Professor at Queen's University and Attending Staff Pathologist at the Kingston Health Sciences Centre with a focus in Anatomic Pathology and Hematopathology.
Dr. Xu obtained a BSc in Physiology in 2008 from the University of Toronto. She then obtained her MD from Queen's University in 2012 and went on to complete her residency in Anatomic Pathology at Queen's University. She followed this with a one-year Hematopathology Fellowship at the Cedars-Sinai Medical Center in Los Angeles, California.
We welcome Amanda and wish her all the best in her academic and clinical endeavours here at the KHSC and Queen's University.