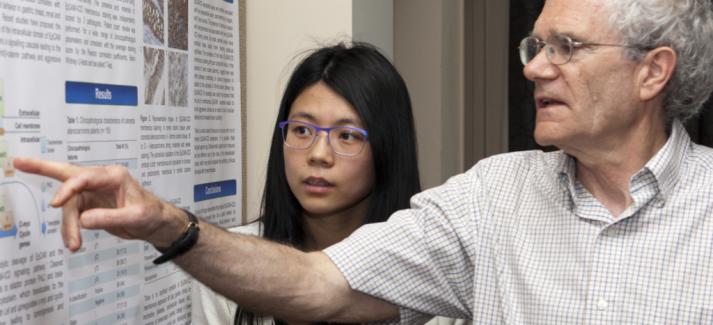 A resident research director helps match resident interest with research opportunities. Research success is celebrated at an annual off-site departmental resident research day with an invited guest speaker. The program offers generous annual financial support for residents to present their work at national and international meetings.
Residents interested in academic careers benefit from research electivesfor in-depth research. For residents interested in completing a graduate degree while a resident there is a clinical investigator program. Residents are supported in applying for independent funding and scholarships,should they wish to, and recently have met with much success in doing so.
With over $10 million in annual operating grants, the Department ofPathology and Molecular Medicine at Queen's is one of Canada's leading pathology research centres. Residents are able to work in established laboratories, which use multidisciplinary techniques to investigate fields such as cancer biology, vascular biology, genetics, molecular hemostasis, amyloidogenesis, and cholesterol metabolism.
Faculty and residents are also able to collaborate with the Queen's Cancer Research Institute, a nationally respected transdisciplinary facility offering 60,000 square feet of dedicated research space. Translational research has emerged as another strength of the Department through this collaboration.