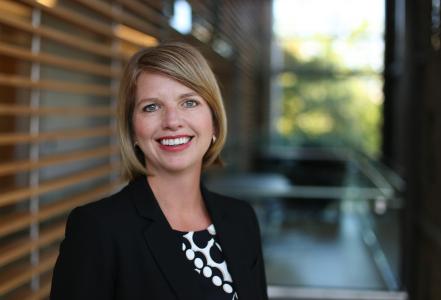 Dr. Andrea Grin, Service Chief of Anatomic Pathology
Dear Colleagues,
I am happy to announce that starting August 1st, Dr. Andrea Grin will take over as Service Chief of Anatomic Pathology. To this role, Dr. Grin brings ten years of experience in both academic and community pathology, in clinical and translational research, and in educating undergraduates, medical students, and residents.  She is the undergraduate medical education lead for pathology at Queen's and also leads our GI pathology group. In addition, she serves as the regional pathology quality lead for Cancer Care Ontario and the College of Physicians and Surgeons of Ontario and is working with Dr. Feilotter to vastly expand molecular cancer testing in our region.  We look forward to her leadership and the innovations she will bring to the service.
We also want to thank Dr. Timothy Childs for serving so capably in this role for the last 8 years. Dr. Childs has overseen a major expansion of anatomic pathology, with enhanced subspecialization in all areas and a sterling track record of quality and efficiency. He will remain on staff and will be called on for mentoring and special projects.