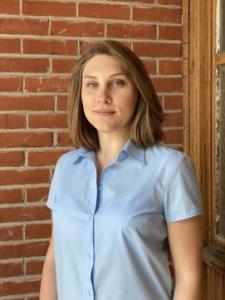 Congratulations to Daria Ostroverkhova
Congratulations to Daria Ostroverkhova on her first author review article entitled "Cancer driver mutations: predictions and reality", which was recently published in Trends in Molecular Medicine. Daria is a PhD student with Dr. Anna Panchenko.
Daria's research employs computational approaches to explore mutations in cancer and correlate the observed patterns with mutations in cancer driver genes, including those encoding DNA polymerases. Their research aims to determine if such driver mutations can be used as cancer biomarkers capable of predicting clinical outcomes.